Be at Mass
Join us for the Eucharistic Liturgy, the Catholic Church's central act of worship.
We offer coffee and refreshments after each Mass! We invite you to stay for a few minutes after Mass to socialize.
Listen to the most recent homily!
---
Weekend Masses
7:00pm
9:00am (Includes Children's Liturgy)
11:00am
Weekday Masses
7:00pm Tuesday
9:00am Wednesday
7:00pm Thursday
9:00am Friday
9:00am Saturday (followed by Adoration)
See our full calendar
Be in Touch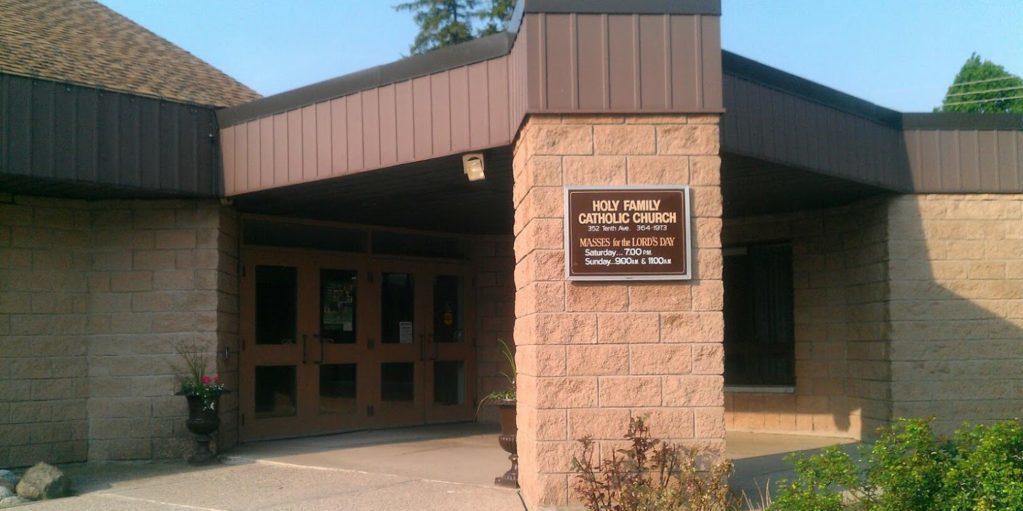 Need a sit-down with Father?
Confession?
Advice?
Emergency food assistance?
A sacramental record or Mass card?

Give us a shout!
---
Holy Family Parish
Map
352 10th Avenue
Hanover, ON N4N 2N6
(519) 364-1973
anne@holyfamily.ca
Phone Extensions

7 – St. Vincent de Paul
Be Involved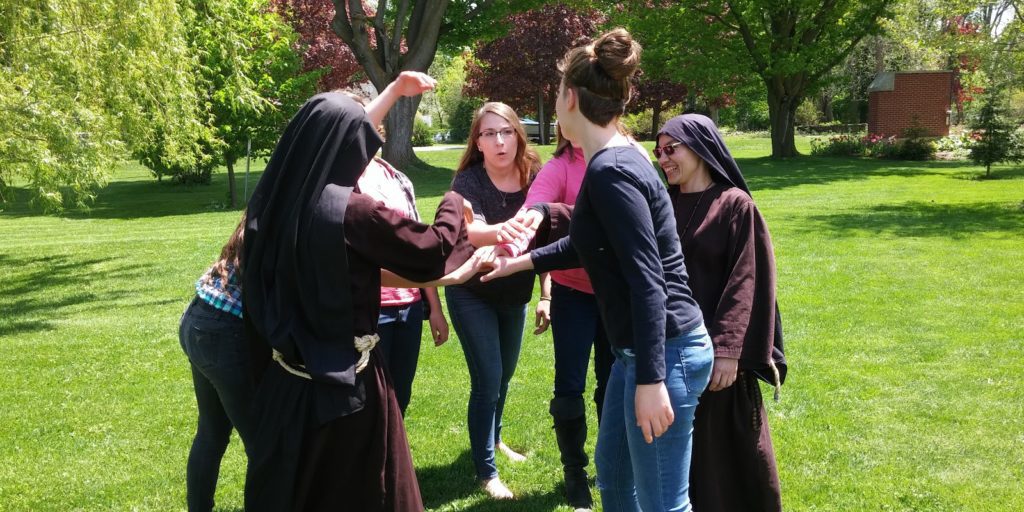 Check back regularly for our main Parish programs and opportunities for mission and personal growth.
---
Alpha Program
Alpha is an 11-week course for new and old Catholics, based on a (free) communal meal and sharing together in small groups. It is intended to be both an introduction to the Christian faith as well as a renewal for those already in the Church.
Click here for The Alpha Page
Network
Network is a 3-week series for existing and potential volunteers. Don't let its brevity fool you – this course is a life-altering exploration of your spiritual gifts. Be prepared for introspection, a follow-up consultation and even some homework!
Click here for the Network Page
ALL MINISTRIES
The Message
Ini the 2000 years since being founded by Jesus Christ himself, the Catholic Church has been proclaiming to the world the Good News of the Gospel to all people, everywhere. Here is a quick look at our message.
MORE TRUTH
Our Mission and Vision
Holy Family Parish is a mission in the world, specifically sent to Hanover and the surrounding area, to bring the Gospel of Jesus Christ to others. We strive to be a community of believers that not only welcomes and invites, but also that goes outside of our walls to meet the larger community where they are.
Mission Statement – Who we are
"Jesus came and said to them, "All authority in heaven and on earth has been given to me. Go therefore and make disciples of all nations, baptizing them in the name of the Father and of the Son and of the Holy Spirit, teaching them to observe all that I have commanded you; and lo, I am with you always to the close of the age." (Mt. 28: 18-20)
Vision Statement – Who we hope to become
An evangelizing parish, driven out of our comfort zones into the world by the Holy Spirit to proclaim Jesus Christ – The Way, The Truth and The Life: the way to our heavenly home, the truth which is needed by a world that is confused and lost, and the life which heals and transforms us by the power of the Holy Spirit.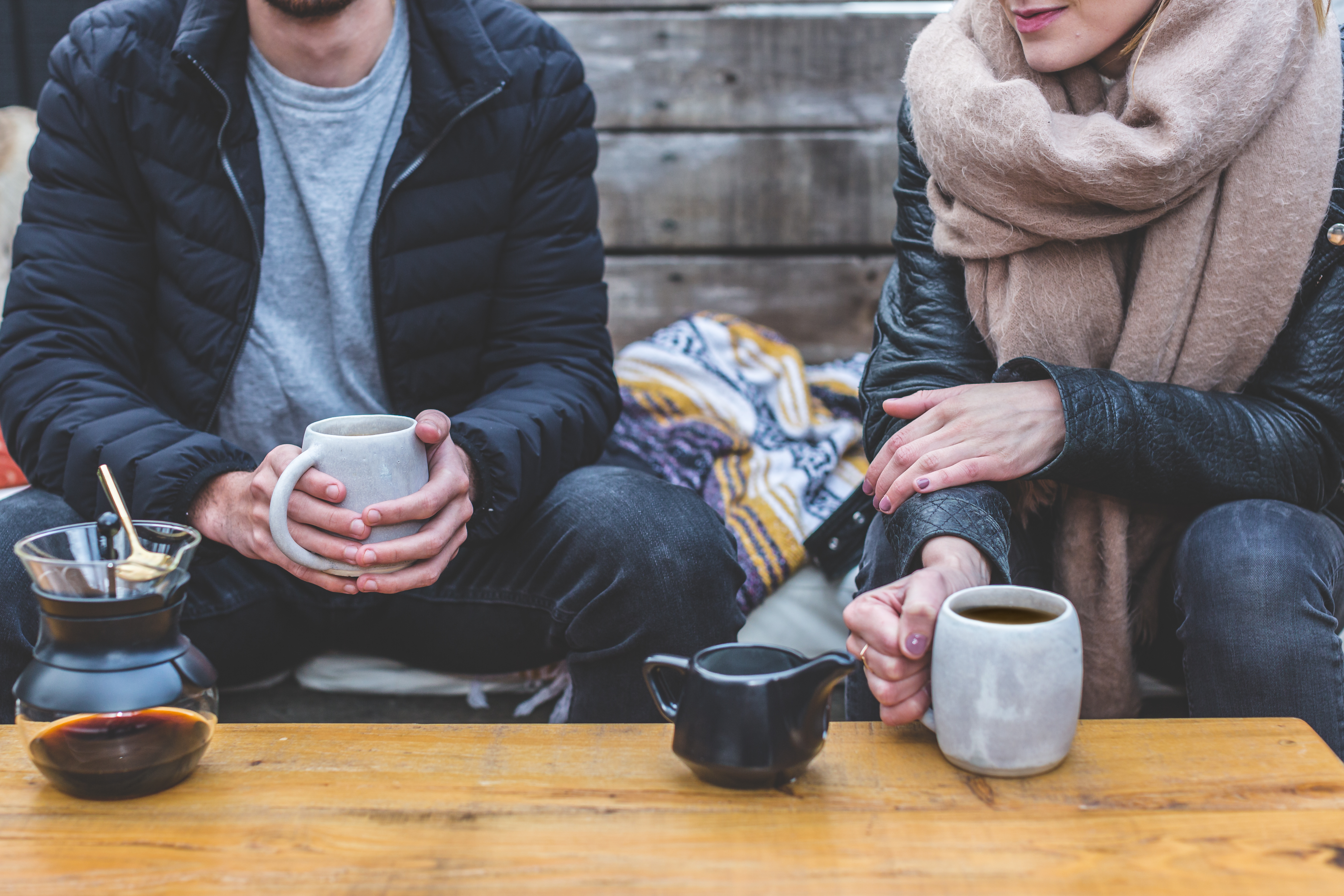 SEE ALL MINISTRIES
Our Parish Team
The team is made up of staff and parish leaders appointed by the Pastor. We do our best to listen to the Holy Spirit, and to the members of our Parish, in order to humbly give the parish vision and direction.
Say Hello
Let us know if we can help you with anything!